The Alexander Partnership Announces Appointment of
a new Chairman and CEO
The Alexander Partnership is delighted to announce that Becky Falkingham has been appointed CEO, effective from 1st April 2020.  John Ainley, the current CEO, will become Chairman, effective from the same date. Graham Alexander, Founder and current Chairman, will continue as an ongoing advisor to the Partnership. John and Becky will continue to coach, advise and guide senior executive leaders alongside their leadership roles within
The Alexander Partnership.
Becky has been an Alexander Partner for over five years and is a highly regarded and experienced coach within the corporate world. She brings strong commercial acumen to the role. Her 30-year business career spans roles in the retail industry, the Boston Consulting Group and subsequent leadership roles at search consultants Spencer Stuart and JCA Group, where she worked directly with boards.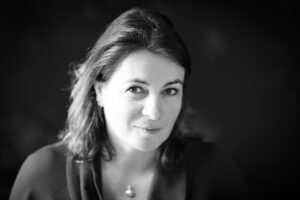 John Ainley, Chairman, said: "Becky is absolutely the right choice to lead The Alexander Partnership into the next phase of our growth and evolution. She has a track record as an exceptional coach and trusted advisor to countless clients. Furthermore, she has the decision making and leadership skills to take us forward as our Partnership grows and diversifies in response to these fluid and fast changing times."
Becky Falkingham, CEO, said "It is a huge privilege to become the CEO of Alexander Partnership. We have an unrivalled 35-year history and track record in leadership development, underpinned by the most talented coaches in the industry. These are complex times for any business; the call for strong, reflective and decisive leadership amongst our clients has never been greater. I am confident that our Partners' blend of deep experience, empathy and situation critical responses will create even more value as we navigate the challenges and opportunities present today in every boardroom, executive team – and throughout operations."

 

She added "I would like to thank John for his excellent leadership of the Partnership over the last 5 years. We will continue to benefit from his experience and guidance in his active role of Chairman and we are also fortunate to draw on the continued support of Graham Alexander, our legendary founder and a pioneer of executive coaching in Europe.

 

We have an outstanding team at Alexander, one that is committed to growth, innovation and the value in developing the best business leaders for our clients."
The Alexander Partnership are leaders in executive coaching and leadership development, with an unrivalled 35-year track record in one-to-one executive coaching, team development and culture development.
For more information, please visit: www.thealexanderpartnership.com